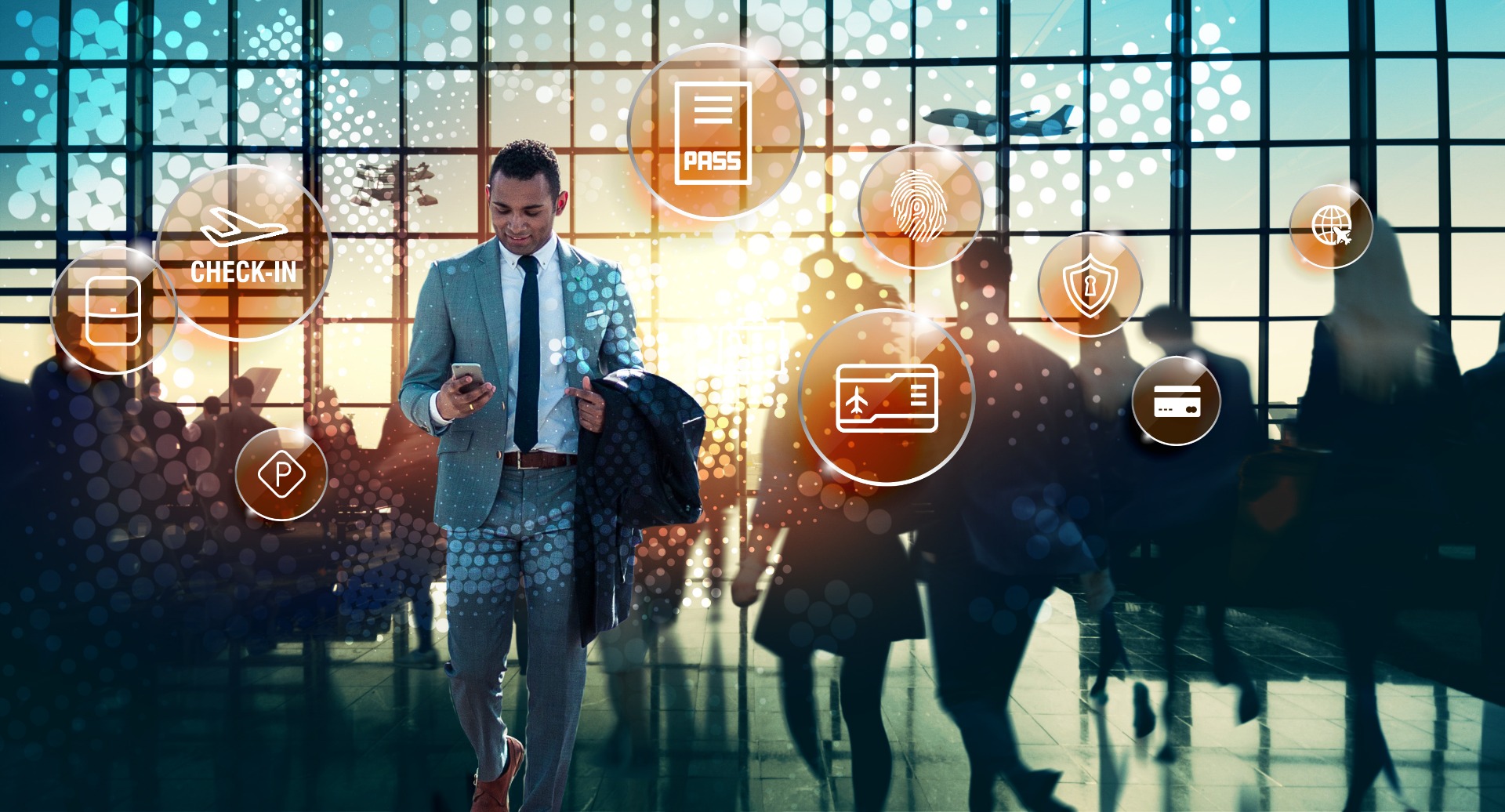 The COVID-19 pandemic poses major challenges to the entire aviation industry: passenger confidence must be restored; existing safety and hygiene concepts at airports must be strictly observed and continuously improved. A touchless concept is vital here. Additionally, due to the need for social distancing measures, the already limited spaces in airport facilities must be used even more efficiently. Consequently, as most airports are slowly resuming their daily operations, new solutions are needed to speed up, facilitate and secure border and access control at airports.

Mühlbauer has developed the MB SEAMLESS TRAVEL solution which unites a touchless and hassle-free travel experience with highest security standards for all stakeholders. This decentralized, permission-based solution is entirely based on the passenger's personal mobile device. It ensures compliance with current health and hygiene standards, as well as with valid data protection regulations and fulfils all governmental security requirements.

MB SEAMLESS TRAVEL solution's basic components are:
MB i-KIOSK, a brand-new self-service kiosk withintegrated advance biometric technology, which guarantees a swift and secure transaction of travelers. To adequately protect all passengers' health, the MB i-KIOSK can additionally be endowed with an automatic fever detection camera technology.


A mobile ID on the passenger's mobile device called MB TECURE ID which is issued by the MB i-KIOSK. It replaces a variety of inhomogeneous travel documents and guarantees a convenient, touchless and privacy-respecting approach to verifiably identify persons.


MB FAST GATES to perform a fast and touchless traveler verification process. They are endowed with the MB TECURE ID, and with advanced biometric & tailgating sensors, which ensure the highest security level during the self-immigration process, and


MB IDVERSO, a comprehensive border management solution which keeps full track of the entire border-crossing process. It supports 1st- and 2nd-line inspection, thus enabling immigration officers to supervise multiple immigration lines at once and. The connection to EUROPOL or other international intelligence services is a matter of course.Complementary to all of these solutions, the MB STEEL READER MOBILE application enables airport authorities to perform the contactless, mobile biometric verification of individuals and documents by means of ordinary mobile devices.

All solution components work touchless and with low footprint to realize an efficient, secure, hygienic and comfortable travel experience for travelers. To restore the passengers' confidence in the aviation industry, the MB SEAMLESS TRAVEL solution also supports additional services such as passenger guidance and navigation, personalized sales and duty-free offers, airport marketing activities, as well as passenger messaging in case of urgent calls and travel information:

Taking the border crossing process to a new level, the comprehensive MB SEAMLESS TRAVEL solution makes a new experience of traveling possible. All stakeholders involved benefit from swift and secure identification and verification processes. Especially in the context of social distancing and contactless travelling, the solution offers various possibilities to equalize the density of people in often cramped and bustling airport facilities and thus contributes to preventing the further spread of the Corona virus.
Press Contact:
Lara Schmaus
Phone: +49 9461 952 – 1579
Email: Lara.Schmaus@muehlbauer.de